Istoriko-analiticheskaya kharakteristika metalla iz kurganov nekropolya Soyug Bulag i poseleniya Geytepe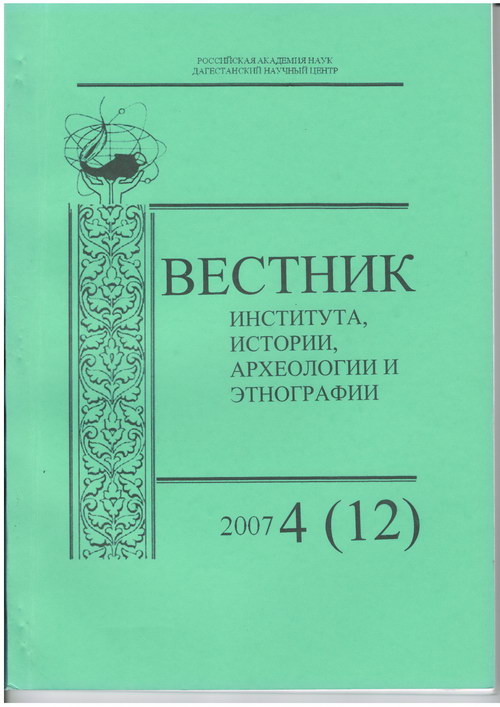 Authors: Akhundov T.o., Gasanova A., Dzhamilov B.
Issue: Vol 3, No 4 (2007)
Pages: 51-55
Tufan ogly Akhundov
A Gasanova
B Dzhamilov
Алиев Н.Г.; Нариманов И.Г. Культура Северного Азербайджана в эпоху позднего энеолита. Баку, 2001.
Akhundov T. South Caucasus in the Neolithic and Early bronze age: the question of epochs and periods. Avisew from the hicnlanda. Peeters, 2004.
Геология Азербайджана. Т.VI, Баку, 1961.
Геология Азербайджана. Т.VI, Баку, 2005.
Минерально-сырьевые ресурсы Азербайджана. Баку, 2005.
Селимханов И.Р. Разгадание секреты древней бронзы. Москва, 1970.
Селимханов И.Р. Некоторые замечания и интерпретации результатов спектрального анализа медных предметов обнаруженных в древнейших поселениях. Материалы научной конференции посвященной последним результатам археологической и этнографической наук в Азербайджане. Баку,1992.
Черных Е.Н. Металлургические провинции и периодизации эпохи раннего металла на территории СССР. СА, 1978, № 4.