Prorochestva zhenshchin, ikh svyatost', a takzhe rol' zhenshchiny v islamskom tasavvufe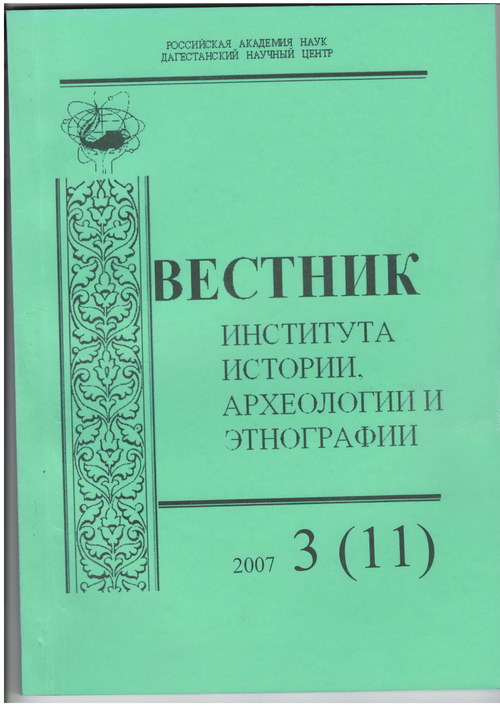 Authors: Mustafa A.
Issue: Vol 3, No 3 (2007)
Pages: 47-58
Арабские рукописи Института востоковедения АН СССР: Краткий каталог / Под ред. А.Б. Халидова. 1986. Т. I-II. М.
Аз-Зирикли, Хайраддин, 1969. ал-А'лам. Камус тараджим ли ашхар ар-риджал ва н-ниса' мин ал-'араб ва-л-муста'рибин ва-л-мусташрикин (в 11 томах). Бейрут
Ас-Суллами, Абу 'Абдаррахман, 1986. Ат-Табакат ас-Суфийа. Каир.
Аш-Ша'рани, 1898. Ат-Табакат ал-Кубра. Т.1. Каир.
Ибн Халликан, Абу-л-'Аббас Шамсаддин Ахмад ибн Мухаммад ибн Абибакр, 1970. Вафайат ал-а'йан ва анба' абна' аз-заман (в 6 томах). Бейрут. Садир.
С. Brockelmann, 1943-1949. Geschichte der Arabischen Litteratur. Bd. I-II. 2 Aufl. Leiden, Supplement-bander. I - III, Leiden, 1937-1942
L. Massignon, 1922. Essai sur les Origine du Lexique techique de la mystique Musulmane. Paris.
The Encyclopaedia of Islam (new edition). Prepared by a number of leading orientalists. 1968. Volumes I-IV. Leiden - London.