Shamil' i musul'manskie derzhavy: ottomanskie turki, kadzhary i Mekhmet Ali Egipetskiy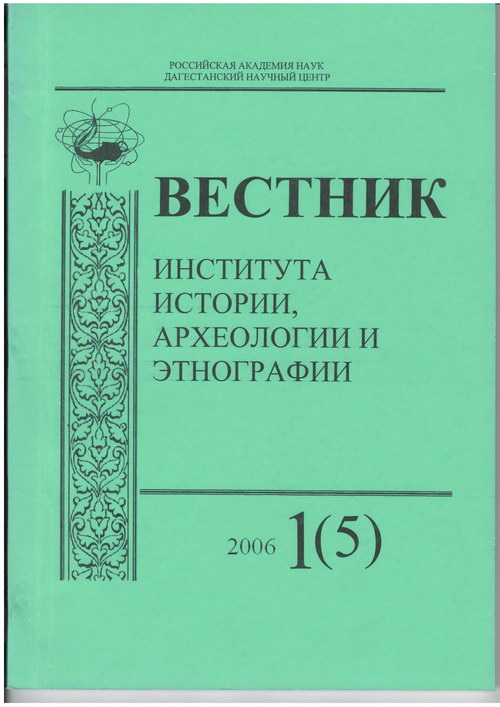 Authors: Gammer M.
Issue: Vol 2, No 1 (2006)
Pages: 37-45
Андерсон М.С., 1966. Восточный вопрос. 1774-1923: Исследование в области международных отношений. Лондон.
Бушуев С.К..,1959.Из истории внешнеполитических отношений в период присоединения Кавказа к России (20-70 годы XIX века). Москва.
Габричидзе М.М. и др.,1953.Шамиль - ставленник султанской Турции и английских колонизаторов // Сборник документальных материалов. Тбилиси.
Гаджиев В.Г. и Рамазанов Х.Х., 1959. Движение горцев Северо-Восточного Кавказа в 20-50-х годах XIX века. Сборник документов. Махачкала.
Гаммер Моше. Осада Ахульго. Реконструкция и реинтерпретация // Asian and African Studies. Хайфа. Т. 25. № 2 (июль 1991).
Генко А.Н. Арабская карта Чечни эпохи Шамиля // Записки Института востоковедения Академии наук СССР. Т. II.
Головин Е.А. Очерк положения дел на Кавказе с начала 1838 до конца 1842 года //Кавказский сборник. Т. II.
Руновский Л. Дневник полковника Руновского, состоявшего приставом при Шамиле во время пребывания его в Калуге // АКАК. Т. XII.
Хаджи Али. Сказание очевидца о Шамиле // Сборник сведений о кавказских горцах. Т. VII.
Юров А. и "Н.В.", 1840, 1841 и 1842 годы на Кавказе // Кавказский сборник.Т. X.
Мухаммад Тахир аль-Карахи. Barigat al-Suyuf al-Daghistaniyya fi ba'd al-Ghazawat al-Shamiliyya. Изд. В.М. Барабанова. Москва-Ленинград, 19
Boratav Peter. La Russie dans les archives Ottomans. Un dossier Ottoman sue l'imam Chamil", cahiers du monde Russe et Sovitique. Vol. X.
Butrus Abu Manneh, "The Naqshbandiyya-Mujaddidiyya in the Ottoman Lands in the Early 19th Century", Die Welt des islams, Vol. XXII. 1982.
Cattaoui R. Le regne de Mohamed Aly d'apres les archives Russes en Egypt (Рим, 1936). С. 447-449. Документ № 288.